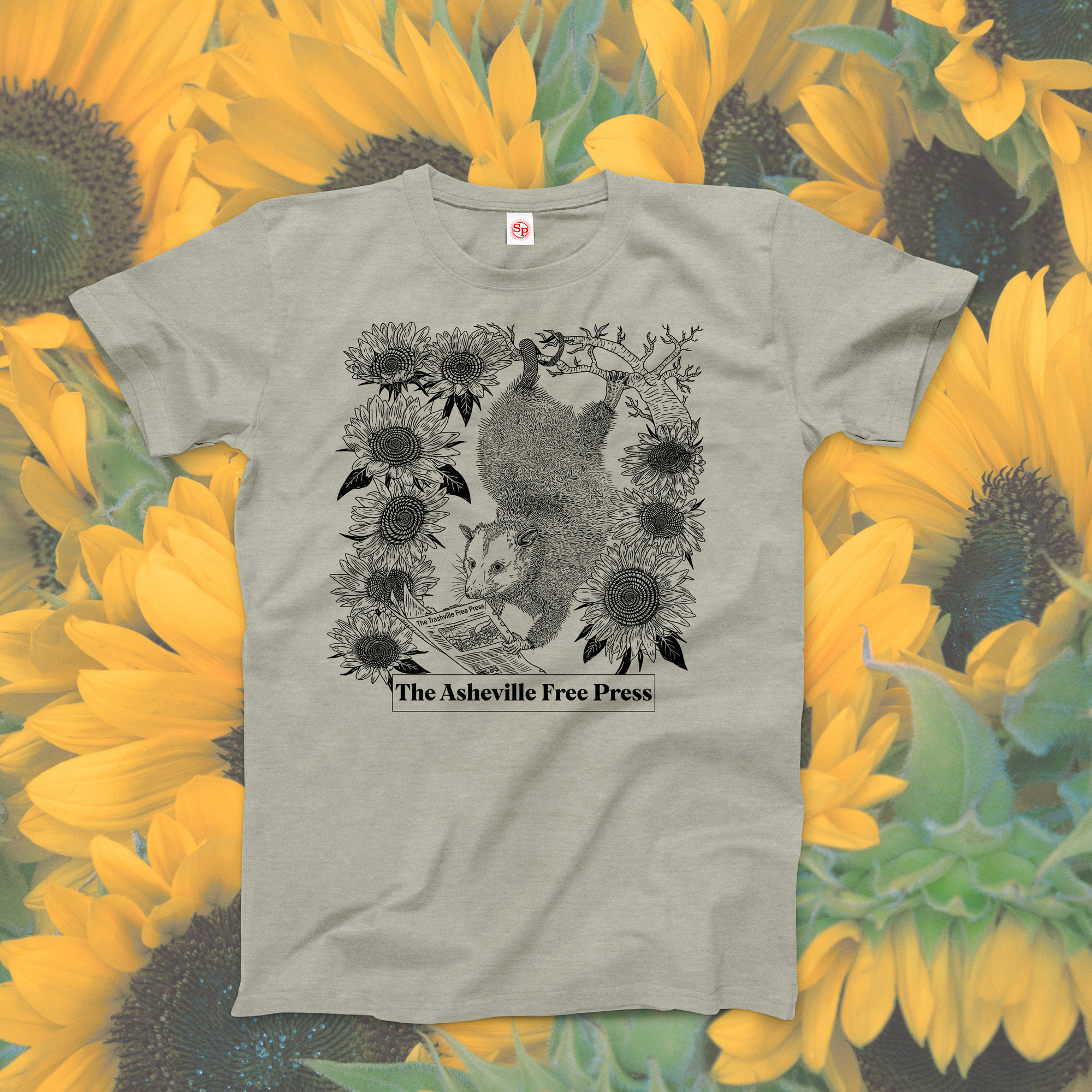 We're one month old!
In our first month, we've covered multiple scoops you saw nowhere else and have even managed to tick off a multi-billion dollar corporation.And we're just getting started.To celebrate our "monthaversary" and help cover the costs of running this publication (as well as growing it to where we want to go), we've teamed up with local print cooperative Syndicate Press and local artist Em Varian to bring you this amazing original design on both a Tee Shirt and Stickers.
---
With Your Support...
We are committed to building a platform by and for underrepresented and marginalized people in the Asheville area.
With your support, we can:
Bring in more writers and reporters, give a platform for marginalized people to tell the stories that affect their communities.
Expand our coverage "beats".
Create a print edition that centers the information needs of unhoused, low-income, or incarcerated people who may not have access to social media and blogs.
And you get some sweet merch!
---
How To Participate
To purchase a Tee for $20 or a Sticker for $2 + Shipping, simply head over to our Store. Place your order; it's a secured checkout process! (Please note: this is a pre-order. Shirts will be printed and shipped in early October)
But Wait!
Patrons on our Patreon at the $15 tier or higher can get a free tee!
Anyone signed up at that tier or higher on Oct 1 will get a $20 off discount code to use at checkout.
---
Thank you so much for supporting independent movement journalism!