Banners expressing solidarity with Palestine were hung on the campus of UNC Asheville in the early morning hours of Friday, November 17, 2023. In a statement submitted to the Asheville Free Press, students called for a ceasefire and end to Israeli occupation, while connecting the ongoing crisis in Gaza to policing in America and university support of weapons manufacturers.
📢
Op-Eds are contributed by community members and reflect their views and experiences. Would you like to contribute an Op-Ed?
Email us
!
---
We are students at the University of North Carolina at Asheville, and we are devastated. Nothing can encapsulate the grief we, and millions around the world, have felt over the past few weeks. So many people are suffering, and have been, and continue to be, killed during the genocide in Palestine. We call for an immediate ceasefire and end to the occupation in Palestine by the Israeli Defense Forces.
We do this because we love humanity. No one deserves to live under the constant threat of annihilation, or the oppressive and racist restrictions which were in place before the siege of Gaza. The phrase "Free Palestine" is more than words or a slogan to us. It means the freedom from state violence for people all across the world.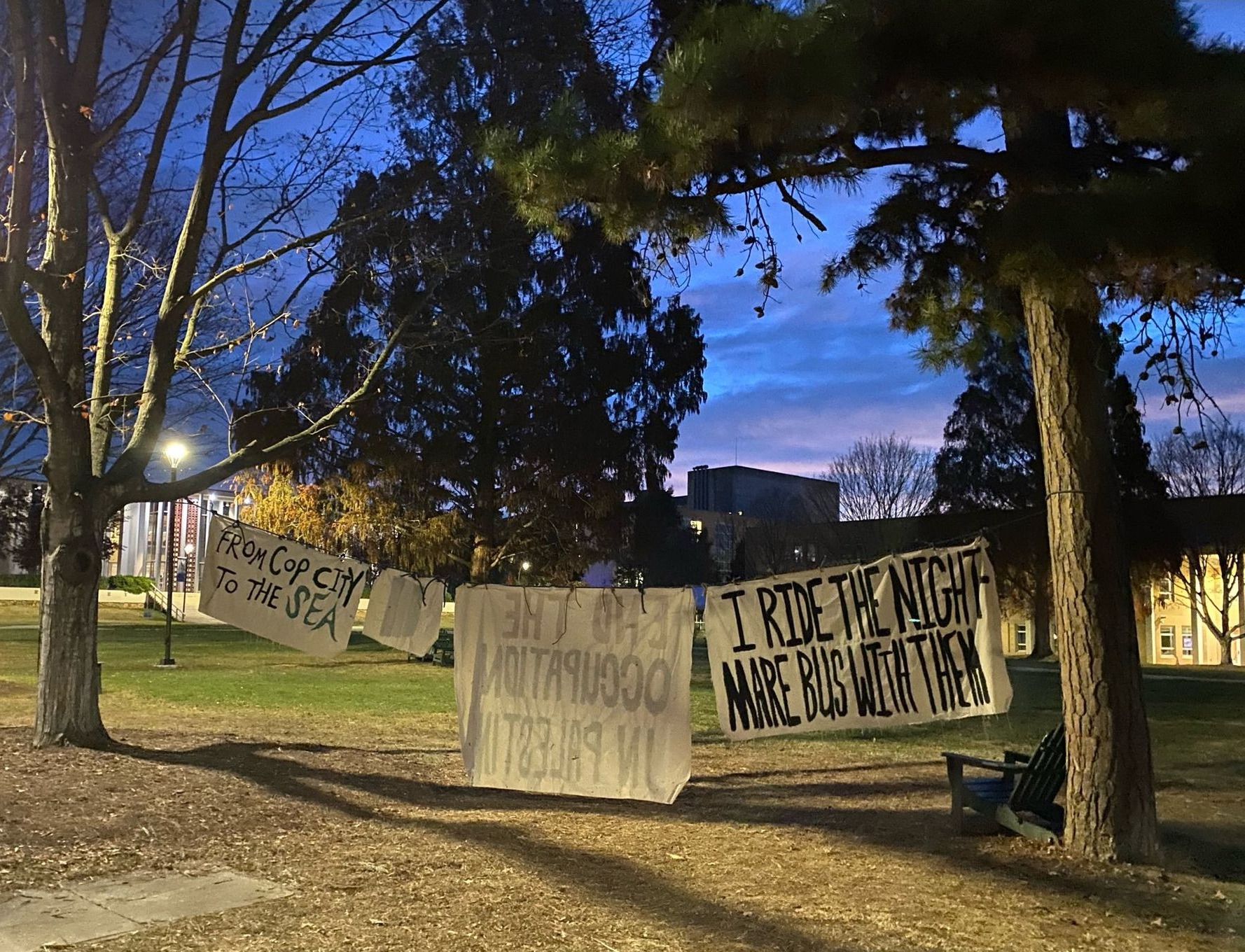 We know there is a direct connection between the genocide in Palestine and the cop city project in Atlanta. We demand an end to the relationship between Israel and United States police forces, that increasingly militarize the cops and terrorize our communities. To those who are now facing RICO charges we stand in solidarity with you, and are appalled at how the United States has criminalized those who fight for a better world for everyone.

We hope the University will divest from weapons companies who provide the ammunition to kill people abroad and at home, and declare their support for a ceasefire.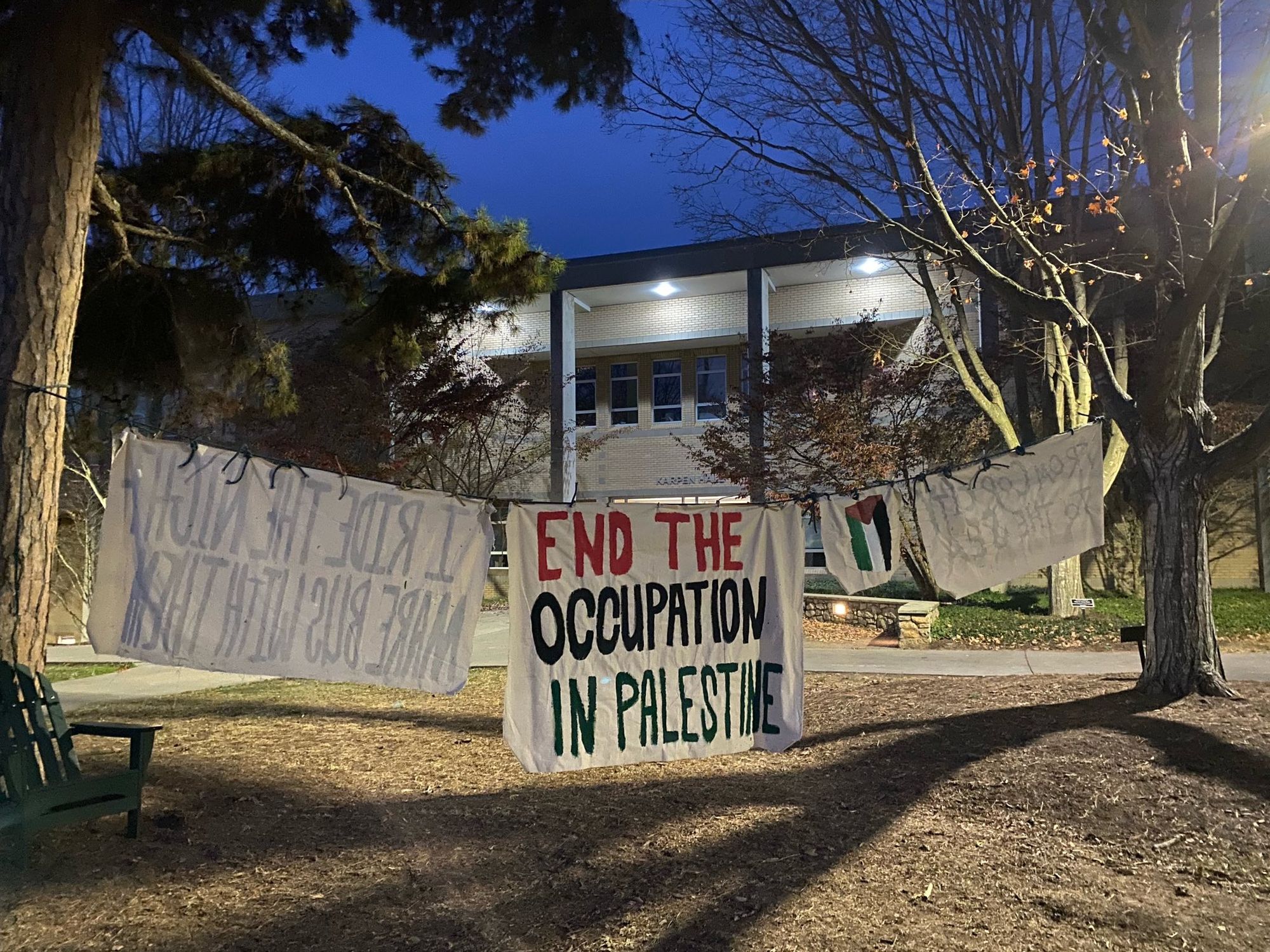 ---
Editor's note: The phrase "I ride the nightmare bus with them" is a quote from a poem by Palestenian poet Najan Darwish, "Who Remembers the Armenians?":
I remember them
and I ride the nightmare bus with them
each night
and my coffee, this morning
I'm drinking it with them

You, murderer -
Who remembers you?
― Najwan Darwish, Nothing More to Lose