On Friday, May 20, at approximately 7:00 p.m., the City of Asheville published its proposed budget for the 2022-23 fiscal year. This budget is scheduled to be adopted at the June 28th Council meeting following a public hearing on June 14th.
The proposal includes an increase to the overall budget of approximately $16 million, a 7.5% increase from 2021-22. Approximately $1.65 million of that increase will go directly to the Asheville Police Department (APD).
During the 2021-2022 fiscal year, APD underspent its adopted budget by $809,474. The new proposal increases APD's budget by an additional $844,262 for the total $1,653,736 figure.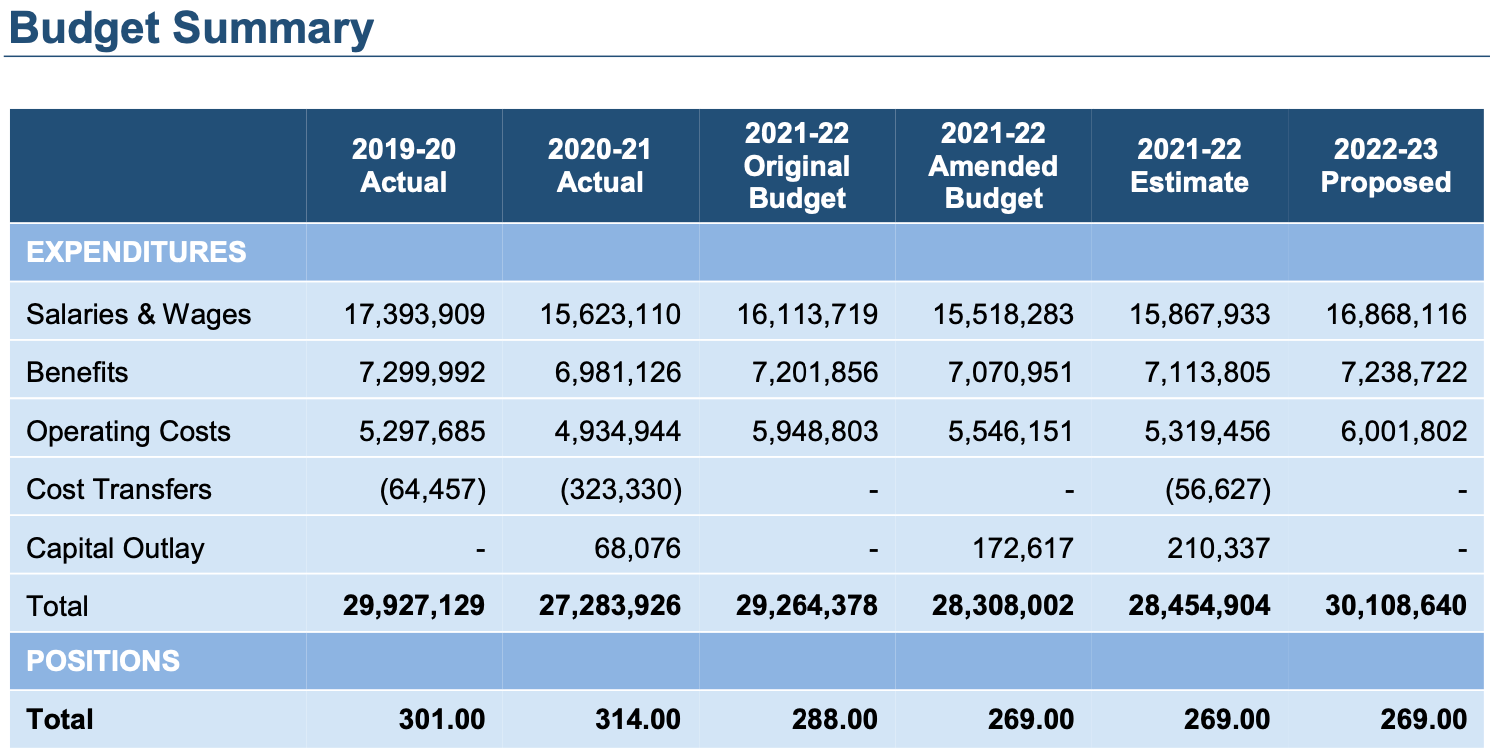 Note: The "Original budget" column is what was adopted by City Council in June 2021. The "2021-22 Estimate" is the estimated total amount that APD is estimated to spend by the end of the fiscal year on June 30th, 2022.
---
Where is the Increase Going?
According to a "Budget Summary" for the police department, the two areas with the largest funding increases at APD are "Salaries and Wages" and "Operating Costs."
City employees across the board are expected to receive raises between 2.5% and 5% in this proposed budget. According to this budget breakdown, the salaries and wages at APD are expected to increase by 6.3% overall, or around $1 million.
An additional $682,346 is budgeted for "operating costs," a nondescript category that likely includes provisions for many of APD's Department Priorities, which are listed on page C-6. These priorities include:
Additional training and "wellness policy" for officers
Outfitting the South District police station "more appropriately," and creating a South District patrol squad.
"Continuing to enhance" the Community Engagement Division, which is led by Mike Lamb and is responsible for engaging with unhoused urban campers. Lamb is also heavily involved in the Aston Park Defendants' case.
Engaging in a "critical incident media contract." (Editor's Note: Critical Incident Videos is the video production arm of a PR firm that was initially hired after APD received community blowback following the destruction of a medical tent during the 2020 racial justice protests. The PR firm, called Cole Pro Media, has helped other police departments ward off bad press due to officer sympathies to white supremacist groups. The language in the budget is ambiguous, but since APD has been contracting with Cole Pro Media and Critical Incident Videos for several years, I believe it is safe to assume this is who they are referring to.)
We have requested, but not yet received, a detailed breakdown of last year's spending and will report on that once more information is obtained.
---
📰
We are 100% funded by community members like you. If you value our independent local journalism in service to liberation, you can help us make it. Click here to become a patron today! Or send us a one-time gift via Venmo @avlfreepress.